WELCOME Y'ALL to this market round up for my Florence, KY Buyers and

Sellers! Let's take a look at how the July 2013 single family home inventory is stacking up for the Florence area as we continue to get the umbrellas out during this surge of off and on rainy weather!
Today, 7.2.2013, we have 181 single family
homes for sale in Florence with a median list price of $108,450. Back one year ago in July 2012, we had a whopping 215 single family homes for sale with a median list price of $165,900! Looks like the Florence inventory is way low from a year ago, along with the median listing price!
The average "days on market" expectation for these currently listed Florence homes

before they sell is at 73 days, compared to 108 days one year ago! Homes are definately moving in our area, so sellers take note! Since inventory levels are low and there are still plenty of buyers, now is a great time to get your home on the market!
There are also currently 89 Florence single family home sales PENDING right now, with a median sale price of $98,200 and an average days on market of 56. Notice that the extension of 56 days on market (from the pendings) to 73 days on market (for the currently listed homes) reflects a slight change in the market turn-a-round for listed homes. While we are still seeing well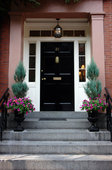 priced homes disappear from market as soon as they are listed (buyers are still gobbling these up), we are starting to experience a little more time to sell the average home. Note that it is still a much better turn-a-round than one year ago at 108 days!
The true litmus test for predicting marketing analytics is found in Florence single family homes that have sold in the last 6 months. These are the homes that the appraisers are looking for as new comparatives to rank new appraisals in the market. So if we take a look at the solds for the area, we find that 237 Florence single family homes were sold in the last 6
months with a median list price of $70,000 and a median sale price of $60,975. That means there was a whopping 13% spread between asking and final sales price! Buyers and sellers take note! The elasticity between asking and final sales price is definately in s-t-r-e-t-c-h mode as we head into the second half of the 2013 summer. This truly is in contrast to what the market reports. All I can say is, stats don't lie!
I will tell y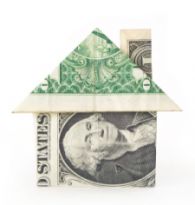 ou that you will need to carefully review each property with your agent, as there are some properties that are definately getting asking price, if not more, especially on properties that are priced competitively. For these properties, buyers will need to get out immediately to place offers! These are hot properties and they go FAST, so be prepared with your pre-approval letter and write the offer before you get pushed out!
Florence is the second largest and fastest growing cities in Northern KY. It actually extends into 2 counties - Boone and Kenton, so take note if you are wanting to place children in certain schools. If you are looking in the Florence area, be sure to check out these handy search categories to find your next dream home...
$0-$75,000 $75,000 - $150,000 $150,000 - $200,000 $200,000 - $250,000
Proceed with knowledge and be empowered to make sound decisions in all your real estate transactions!
________________________________________________________________
NORTHERN KENTUCKY Real Estate Sales - Cathy Miles Realtor®
CINCINNATI, OHIO Real Estate Sales - Cathy Miles Realtor®
I specialize in helping buyers & sellers with their real estate needs in Northern KY and in
Cincinnati, OH .With passion, I invite you to board my boat for your next destination and
allow me the opportunity to help you navigate the ever changing currents of this incredible
market!
just ask cathy...513.673.7726
Helping to educate buyers & sellers to make sound real estate decisions. ___________________________________________________________________________________________________________________-
KY & OH Realtor® / EXIT Realty / cathy@mileshometeam.com