Are you wanting to add a
new member to your family? Then you might just want to check out Pet's Mart this weekend to see if there is a pet for you!
FLORENCE KY is located 10 miles south of Cincinnati, OH, with easy access to intersate I-75/I-71 and the Greater Cincinnati Northern KY International Airport. It is Kentucky's 8th largest city and the 2nd largest growing city in Northern Ky. And there's another outstanding perk if you are an animal lover......the adoption center at Pet's Mart, appropriately named, "Kentucky Tails", where you can view available pets to adopt!
In case you are considering adding a new member to your family, you can check out Kentucky Tails every Saturday from 11-4 pm and every Sunday 12-4 pm at the Florence Pet's Mart at 1060 Hansel Rd (right next to the Target complex and right off of Hueston Rd.). As displayed on their website,
"We ensure the health of every animal by providing for the necessary medical needs. This includes a Feline Aids/Feline Leukemia test, parasite treatment/prevention, and vaccinations. All of our animals are neutered or spayed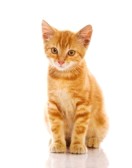 before adoption. We also microchip all of our animals. Our adoption fees are intended to cover the basic medical care required for each animal - we do not make a profit from the adoption."
For more information regarding the medical costs and your fees to cover these costs upon adoption, you can visit the Kentucky Tails Adoption Page. To adopt, volunteer or foster a pet, you can call 859-446-8696 or email maria@kytailsinc.org.
While you are checking out the possibility of adopting a new pet, you just might want to check out all the Florence single family homes . You can bet you'll find just the right home for every budget. So what are you waiting for? Check out the area and see why Florence would be a great place to call home for you and your new pet.
$0-$75,000 $75,000 - $150,000 $150,000 -$200,000
$200,000 - $250,000 $250,000 - $350,000 $350,000 and up

Proceed with knowledge and be empowered to make the right decisions in all your real estate transactions!
_____________________________________________________________________________
NORTHERN KENTUCKY Real Estate Sales - Cathy Miles Realtor®
CINCINNATI, OHIO Real Estate Sales - Cathy Miles Realtor®
I specialize in helping buyers & sellers with their real estate needs in Northern KY and in Cincinnati, OH .
With passion, I invite you to board my boat for your next destination and allow me the opportunity to help
you navigate the ever changing currents of this incredible market!

just ask cathy...513.673.7726
Helping to educate buyers & sellers to make sound real estate decisions. __________________________________________________________________________________________________________________________________________
KY & OH Realtor® / EXIT Realty / www.mileshometeam.com / 513.673.7726 / cathy@mileshometeam.com