You've probably searched many popular real estate home search sites like Zillow. But did you know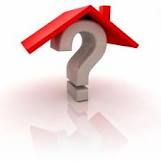 that they actually get those active listings as an electronic feed directly from the local Multiple Listing Service, called the MLS? That means they have to wait for a live feed from that source in order to display the new listings on their site. That's called "syndication" and that can take anywhere from a day to several days! Sometimes, when I list a property on the MLS, I don't see it populated on those sites for 2 days! Oh my!
If you are a First Time Home Buyer, wouldn't you want to know right away when a home comes out on market?

Why spend time searching all those other sites when you can be hooked directly up with the mother of all listing notifications, the MLS?
Sometimes I get new buyers that feel like they may be missing out on some active listings, so they continue to search diligently on several sites, day after day, making sure they cover every single possible listing. Then they call me very excited and ask to see "123 Main St." because it was listed as "active" on another site and looks like it could be their absolute dream home! So I naturally look it up on the MLS where actives, pendings and solds are listed in "real time" and guess what I find? "123 Main St" sold 6 months or a year ago, but it is still listed as "active" on that "other" site! Disappointingly, my buyer finds out that the "other" site is not always accurate. Just remember, everything generates from the MLS so why would you look anywhere else, especially when homes are selling fast?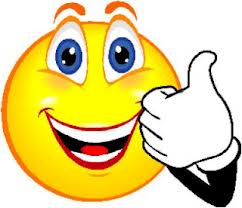 If you know exactly what you are looking for, check out the Dream Home Finder. It is simply a form where you fill in what areas you want to search in and the price range you are pre-approved for. Your info is cross matched DIRECTLY with the Northern KY MLS and... bingo! You receive an email for all the active homes that meet your criteria. Whenever a new one comes out on market, you will get notified right away! No need to wait 1-2 days to get the info. No need to search all those other sites. No need to miss out again on any of the popular properties that go fast. Just one direct connect does it all! Now, isn't that amazing? And such a time saver, along with being so accurate!
Fill out your Dream Home Finder today and get the new listing notifications before that other First Time Home Buyer does that is surfing the net.
______________________________________________________________________________________________
Northern KY Homes for Sale - Cathy Miles with Key House Realty, Florence, KY.
As a full time Realtor® in Northern KY, my goal is to help buyers & sellers successfully navigate the ever changing currents of the real estate market. Call today and learn how the Miles Home Team can make a difference in either the sale of your current home or the purchase of your next one. Just ask Cathy… 513.673.7726