It's just as important to know how to get out of a contract as how to enter into one, so let's look at the 2 contingencies every Kentucky contract offers to the buyer that allows them to exit a contract legally. This includes purchase contracts for homes in Florence, Burlington, Hebron or anywhere else in the Northern KY region.
1.) First exit strategy: If you don't like what you find in your home inspection period (mold, lead based paint,

foundation issues) and the seller is not willing to do the necessary repairs, you can exit your contract as long as the seller is informed before the end of your home inspection period (which can be anywhere from 5-15 days, depending on your contract verbiage). You will also need to show the seller your inspection report by a certified home inspector that outlines the issues of concern.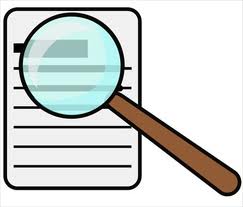 2.) Second exit strategy: At the very end of your loan qualifying process, when all your documents are with the underwriter, the underwriter may find there are issues with the financing that were not known during the pre-approval stage or have changed during the time you have been under contract. Perhaps there were past finances that you did not bring up early on, a debt not paid, or a new purchase you made on a credit card that has changed your debt to income ratios. These then become a reason for the lender to deny your loan application. When this happens, the lender writes a loan denial letter and your agent sends this to the seller's agent.
This financing contingency brings up another important point that your lender and agent should tell you while you are under contract, especially if you are a First Time Home Buyer. Do not buy anything out of the usual before your closing. If you do, you may just have dinged your debt to income ratio and kicked yourself right out of the deal!
______________________________________________________________________________________________
Northern KY Homes for Sale - Cathy Miles with Key House Realty, Florence, KY.
As a full time Realtor® in Northern KY, my goal is to help buyers & sellers successfully navigate the ever changing currents of the real estate market. Call today and learn how the Miles Home Team can make a difference in either the sale of your current home or the purchase of your next one. Just ask Cathy… 513.673.7726