What is a 203K loan and why should you know about it?
A lot of good deals in the Northern Ky real estate market, including homes in Florence, Burlington and Hebron, come from the foreclosures you'll find out there. Unfortunately, many of these types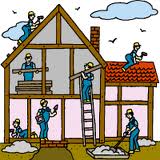 of homes also need extensive repairs in order to bring them up to livable standards,.
The good news is there is a loan you can apply for that is called a "203K loan" which is simply known as the "rehab loan". A lot of buyers go this route in order to get the "extra" money they need to fix up their new home. That would include items such as fixing electrical, plumbing, drywall, etc.
Now here's the interesting part.....if your new home is in fairly good condition and you just want to replace some appliances or put in new carpeting and paint, the 203K loan may be your way to acquire that much needed additional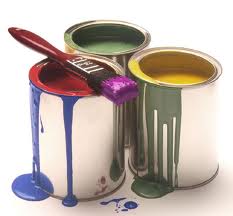 money! Most First Time Home Buyers don't know this loan is used not only for distressed properties, but also for homes that you want to upgrade.
There are rules and regulations that apply to these loans, so always be sure to check with a good lender to answer any of your 203K questions. Now, at least, you know to ask about it!
______________________________________________________________________________________________
Northern KY Homes for Sale - Cathy Miles with Key House Realty, Florence, KY.
As a full time Realtor® in Northern KY, my goal is to help buyers & sellers successfully navigate the ever changing currents of the real estate market. Call today and learn how the Miles Home Team can make a difference in either the sale of your current home or the purchase of your next one. Just ask Cathy… 513.673.7726