I've written this article about the very first steps to home ownership for first time home buyers so they better understand how to start the entire process.
FIRST THINGS FIRST – Getting your pre-approval letter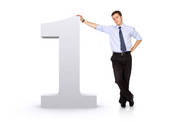 What most first time home buyers don't realize is that the very first step towards home ownership is actually NOT searching for their dream home, but getting "pre-approved" for a loan instead. That may be a contradiction to what you think should happen first, but without this crucial step, you may not be focusing on the right type of property search.
A "pre-approval" provides you with the necessary guidelines for your property search. It will tell you what price range you can afford, gives you the necessary credentials in order to place a proper offer to the seller, and will help to streamline your entire home search process. If you don't go through this initial pre-approval stage first, you will always be kicked back to it later because in this market, you will need to have your pre-approval letter ready to submit with any offer. Without it, you may lose out on your dream home! So in order to get your home search on the right course, you will need to talk with a lender first and get your very own pre-approval letter.
Getting a pre-approval is free and painless, You will actually contact a lender of your choice, talk with them about your income and debts, and allow them to pull your credit. The credit score will be an important first factor because

there is a minimum credit score that is acceptable to banks that allows you to be considered as a possible borrower. You don't have to worry if your score turns out to be below what is acceptable to the bank, because the loan officer will most probably tell you a few things you can do to help raise your score and give you some idea of how long it may take before they can actually give you a pre-approval. All of this knowledge is priceless, for it will get you started on the path to home ownership, whether it is right away or a few months down the road.
Additionally, the lender may want you to meet with them in person or go to a website to fill out all your information. Certain documents may also be needed at this stage, such as a recent pay stubs to verify income. The more documents you supply now, the fewer you will need to supply later when you actually do have a property under contract.
You can start by calling the bank you do business with or just check in with your Realtor® as he/she will have some good lender contact suggestions that they work with regularly and who they know do a professional job of working with their customers.
One of the interesting points I'd like to make here is quite simply that some banks do a much better job than others of caring for their customers. For example, one bank can take up to 60 days to get a normal loan closed, whereas another bank can finish in the expected 30 -45 day range. (Some lenders can do it in a little less time.) Additionally, some buyers come to me with a pre-approval letter from specific banks only to find out a few weeks before closing that underwriting denied them the loan and the disappointed buyer has to walk away from the contract! Sometimes this comes from details you did not supply the lender upfront and the underwriter caught later. Other times the lender just didn't pre-qualify them with the type of upfront detail that they should have. This happens more times than buyers realize, so I am emphasizing the point that aligning with a reputable loan officer/bank is just as critical as obtaining the pre-approval letter!
MOVING ON TO THE FUN STUFF – Searching through the home inventory
Now that you found a great lender and have a solid pre-approval letter, your Realtor® will ask you for a copy of your pre-appro

val letter so he/she knows what your price range is and the loan types you are approved for. This is especially important in the real estate market today because there are so many homes out there that do not qualify for certain types of loans and the Realtor® can usually inform you upfront whether a home looks to meet your lending criteria or not. Your Realtor® should also set you up with a free property alert email where all the homes that meet your criteria will be sent to you for your review. You can refine your search to whatever you wish….bedroom count, garage, basement, pool, etc. It is important to communicate with your Realtor® at this point to review exactly what you are looking for, so that your search can be as specific and streamlined as possible.
TOURING THE PROPERTIES WITH YOUR REALTOR®
When you do find a home that you like, just give your Realtor® a call or text and let him/her look the property up to give you some additional information that may only be available to the Realtor®. Additionally, if your Realtor® is an experienced, full time agent, he/she may have already toured the properties you are interested in and can give you first hand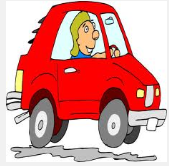 insight about the conditions of the home. With this helpful insight, you both can determine whether this home is a good candidate to go and view.
Several properties can be viewed in succession on whatever day works best for the both of you. Some Realtors® will meet you at the property and have you follow them to other properties that you are viewing. Other Realtors® will let you ride with them to tour the properties. Just ask up front to determine how your Realtor® works. Due to insurance liability, many Realtors® prefer that you ride to the properties in your own car.
It is usually important to get out to the property as soon as possible because if it is your dream home, you will want to put your offer in as soon as possible. For this very reason, it is important to find an agent that works full time so that you can get into each property at the very earliest opportunity.
In addition to being full time, you should also align with an agent that displays good communication practices, following up with you on every question or property status update. One of the most interesting things I hear from home buyers and sellers is that they wish their Realtor® stayed in touch with them more during the home buying process. If you find that you are not happy with the type of communication you are getting from your agent, then know it is time to move on and find another agent. The reason that I stress this is because I know how convoluted processes can be while under a contract. You do not want to be left out in the cold, not knowing exactly what is going on. Contracts are very serious documents with serious consequences if things go wrong. You need an experienced agent to help you navigate the market, keep you within the time limits of your contract, and provide you with the necessary information to help you make sound decisions in all your real estate transactions.
Now that you have your pre-approval letter ready plus your property alert system flowing to you through email and your awesome agent to help guide you along the way, you are ready to find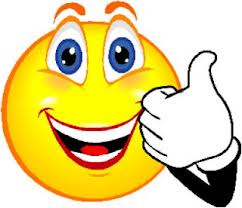 that dream home of yours and write a purchase offer right away!!
Proceed with knowledge and be empowered to make the right decisions in all your real estate transactions.
________________________________________________________________
NORTHERN KENTUCKY Real Estate Sales - Cathy Miles Realtor®
CINCINNATI, OHIO Real Estate Sales - Cathy Miles Realtor®
I specialize in helping buyers & sellers with their real estate needs in Northern KY and in
Cincinnati, OH . With passion, I invite you to board my boat for your next destination and
allow me the opportunity to help you navigate the ever changing currents of this incredible
market!
just ask cathy...513.673.7726
Helping to educate buyers & sellers to make sound real estate decisions. ___________________________________________________________________________________________________________________-
KY & OH Realtor® / Miles Home Team Realty / cathy@mileshometeam.com