GET OUT THERE AND TAKE A NATURE BREAK ..... ENJOY THE FLORENCE, KY PARKS THIS FALL!
I wanted to write this blog for all my home buyers out there that are searching for Florence Ky homes for sale, to help aquaint them with all the natural beauty of this area through the landscape of the beautiful Florence Parks.
I'm a nature lover myself, and it's such a great joy to know that Florence, KY offers different parks and park activities to help make our escape back to nature a wonderful, centering experience. I remember as a child growing up, my family often visited parks throughout the many seasons. In winter, we enjoyed sled riding and crashing into the fresh, white snow, skating as fast as we could, and warming ourselves around fires with the hot chocolate and marshmallows my mom would be sure to bring. The fall was my favorite season and I often collected the different leaves for the required school projects, enjoying the crunching sound under my feet as I hiked happily along. The Spring delivered new growth and a variety of plants to see and enjoy, while the summer was great for the picnics and those awesome swingsets where you could spin yourself around and around to experience the thrill of letting go and twirling for what seemed an eternity!
So here's to a breath of fresh air and childlike spirit to get out there and enjoy the many beautiful parks that Florence KY has to offer........

Lincoln Woods is located at 1 City Park Drive, right in the heart to Florence. You can access it from either Hopefull Church Rd to Rosetta, or from Hopefull Church Rd to Surfwood to City Park Dr. This gorgeous park covers 13 acres and has a shelter area you can reserve, 2 ball fields, basketball court, 2 tennis courts, a playground and picnic tables.

Oakbrook Park is located at 9905 Oakbrook Drive in Florence. This is a neighborhood park that features a sand volleyball, picnc table and playground.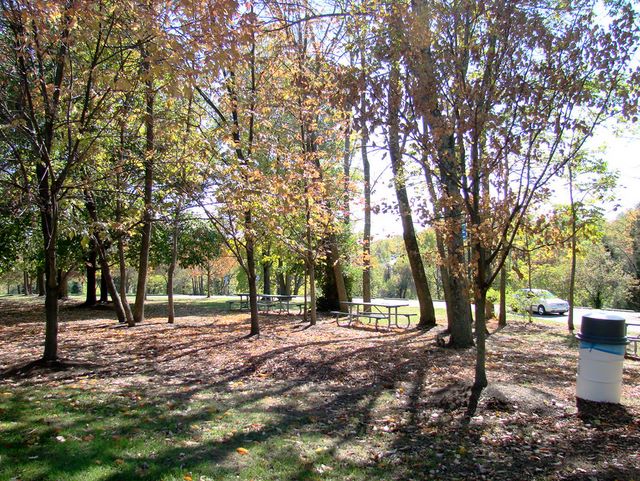 Florence Nature Park is located at 7200 Nature Park Drive in Florence. You can reach the park by Main St. or Dixie Hwy by turning on to Banklick St and the left on Nature Park Dr. This lovely area covers 15 acres and contains .47 miles of paved walking path, a gazebo, picnic tables and a "Gathering Place' for your meetings or reception...just call the City of Florence to reserve.

Fox Run is located at 1510 Woodside Drive in Florence. From KY 18, just turn left on Hopefull Church Rd, right on Cayton right on Beemon, R on Fox Run and right on Woodside. This is another "neighborhood" park, which covers 5 ares and comes complete with a basketball court, mult-purpose field, picnic tables and a playground.
So now that you've seen the list of great Florence KY parks available in the area, why not see all the great Florence KY homes available to purchase right now? For any of your real estate questions, just ask Cathy today and see why this area would be a great place to call home! We can even write up your purchase offer on one of the picnic tables in your favorite Florence park! Happy Home Hunting!
$0-$75,000 $75,000 - $150,000 $150,000 - $200,000 $200,000 - $250,000
Proceed with knowledge and be empowered to make the right decisions in all your real estate transactions!
_____________________________________________________________________________
NORTHERN KENTUCKY Real Estate Sales - Cathy Miles Realtor®
CINCINNATI, OHIO Real Estate Sales - Cathy Miles Realtor®
I specialize in helping buyers & sellers with their real estate needs in Northern KY and in Cincinnati, OH .
With passion, I invite you to board my boat for your next destination and allow me the opportunity to help
you navigate the ever changing currents of this incredible market!

just ask cathy...513.673.7726
Helping to educate buyers & sellers to make sound real estate decisions.
__________________________________________________________________________________________________________________________________________
KY & OH Realtor® / EXIT Realty / www.mileshometeam.com / 513.673.7726 / cathy@mileshometeam.com